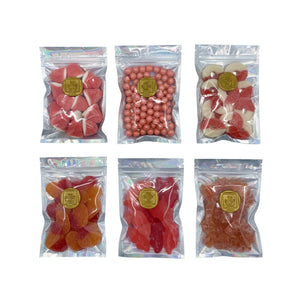 An assortment of pink confections will compliment any party or gathering with its playful shapes and variety of sweet, sour and creamy flavors.
Collection includes 6 pouches: Strawberry droplette, Pink chocolate drops, Watermelon Halo, Peach of my heart, Sour S.W.A.K , Prosecco bears.
May contain traces of dairy and nuts.