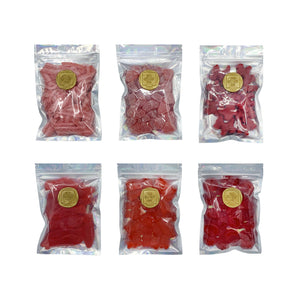 Sweet Little Set
A vibrant array of sweet and sour fruity gummies in a red color that captures eyes and represents happiness, love life and good fortune.
Collection includes 6 pouches: Rasberry Rossi, Sweetheart sours, Strawberry bears, Jazzy ribbons, Cherry licorice scotties, Sweet guppies.
May contain traces of milk and nuts.